Study at PUC-Campinas
---
The Department of International Relations (DRE) is responsible for the negotiation and management of International and National Cooperation Agreements, having as goal the exchange of knowledge between Universities.
PUC-Campinas accepts international students on the follow categories:
---
Students from Partner Universities with wich PUC-Campinas has a signed adendum for student exchange may enrol in disciplines at our University and study here for up to two semesters. Exchange students must be appointed by their home institution and are not supposed to pay tuition fees at PUC-Campinas.
The Student Exchange Program is designed for undergraduate and graduate students according to the exchange agreement between PUC-Campinas and your home institution.
How to apply
The selection occurs primarily at the home institution, according to internal criteria. After this step, the Application Form with the documents listed below must be mailed by the home institution to DRE (Department of International Relations) until the deadline indicated below. The DRE will check and dispatch it to the teaching unit concerned in order to decide if the application is suitable for the proposed courses.
In case the student is accepted, an acceptance letter will be mailed to the international relations office of the home University.
Documents Required
• Application form;
• Presentation Letter of the Home Institution;
• Motivation Letter stating the goals for studying at PUC-Campinas (in Portuguese);
• Official Academic Transcripts;
• Photocopy of the passport;
• Declaration of knowledge in Portuguese Language.
Application deadlines
31th October for 1st semester
30th April for 2nd semester
Academic Information
1st Semester: February – July
2nd Semester:  August – December
All the classes are in portuguese.
Attention: some subjects are not taught in specific semesters. Check yours in //www.puc-campinas.edu.br/graduacao/.
The Special Student is a not regular student, who wants to study isolate disciplines of Undergraduation Course to obtain Study Certificate. The classes are lectured in Portuguese.
Who can participate?
Graduated students from High School or Higher Education
Regular students at a Higher Education Institution.
The Application Procedure
Fill out the Special Student Application Form and attached the documents below:
Application Form;
Certificate of High School or Higher Education Conclusion with consular visa;
Passport copy;
Motivation Letter writing the goals to study at PUC-Campinas (in Portuguese);
The subjects of the course;
Certificate of knowledge in Portuguese language.
Course Assignments
The student can choose the disciplines at the web site: //www.puc-campinas.edu.br/graduacao/
It is possible to enroll in 80 credits in total, 10 per semester.
* 1 credit = 17 classes hours
Result
The accepted student will receive the Acceptance Letter with which can ask for a Student Visa.
the student will pay tuition according to the amount of credits made.
The enrollment at PUC-Campinas
The first place to visit at PUC-Campinas is the Departamento de Relações Externas – DRE to present the original documents below:
Passport;
Register at Federal Policy Department;
Student Visa;
Insurance Card;
Official Translation of the academic document (this one you can ask here in Brazil).
All special student pays for the disciplines.
Application deadlines
31th October for 1st semester
30th April for 2nd semester
Academic Information
1st Semester: February – July
2nd Semester:  August – December
All the classes are in portuguese.
Attention: some subjects are not taught in specific semesters. Check yours in //www.puc-campinas.edu.br/graduacao/.
More Information: dre@puc-campinas.edu.br
Pontifical Catholic University of Campinas
---

Rectory:
Address: Rua Professor Doutor Euryclides de Jesus Zerbini, 1516 – Parque Rural Fazenda Santa Cândida – Campinas – SP – CEP 13.087-571
Phone: +55 19 3343-7020 / +55  19 3343-7010
Email: reitoria@puc-campinas.edu.br
History
PUC-Campinas has 37 Colleges with 45 Undergraduate Courses and 5 Graduate programs with courses to Masters and Doctorate level. Our teachers are highly qualified. It has a complete infrastructure and a built area of 196,000 m2, spread over its three Campuses. In its 75 year history, it has graduated over a 180,000 students. However, its quality and not mere quantity is the best thing PUC-Campinas has to offer.
A structured, recognized and well known University, PUC-Campinas brings together all the best human and physical resources needed to provide a complete and fully rounded higher education, in line with current demands and focused on the challenges of the future.
To better fill market vacancies, PUC-Campinas guarantees excellent training that leads to positions of prominence and leadership within professional spheres, in addition to promoting knowledge and furthering social involvement.
Vision
"PUC-Campinas shall be acknowledged by the excellence of its activities of education, research and extension; interaction with society; social relevance of its projects and development of professionals for performance at the contemporary world. It shall, still, be reference due to production, systematization and socialization of knowledge, through its university management model and creative and plural environment."
Mission
"The Pontifical Catholic University of Campinas, based on the values of Christian ethics and considering the awareness and reality of the sociocultural characteristics that the mission has to produce, organize and socialize, by means of its teaching, research and scope, aims towards developing professional excellence, the complete education of the individual and to contribute to the construction of a fair and supportive society".
VALUES AND CONDITIONS OF PERFORMANCE
In order to fulfill its institutional mission, PUC-Campinas shall guide the performance of its activities by the following values and conditions of performance:
1. Solidarity
2. Respect to pluralism and diversity
3. Environmental responsibility
4. Development with economical-financial sustainability
5. Proactivity
6. Participation and co-responsibility
7. Excellence
8. Social commitment
PUC-Campinas is your first step towards the future – your future.
Campus I
On Campus I, the largest area of PUC-Campinas and where more than 50% of the University's students study, are located the dependencies of the Dean.
This land was donated by two sisters Vera and Ana Beatriz, daughters of Caio Pinto Guimarães and agricultural engineers and the former owner of Santa Cândida Farm. Guimarães had a dream to build a university on the farm's prime location.
The construction of the buildings started in 1970. Three years later, the institute of Arts, Communication and Tourism – IACT became operational and the Faculty of Physical Education – FAEFI. The Campus was inaugurated on the 15th of March 1973.
Courses run at this location are part of the centre for Economics and Administration (CEA) , Centre for Exact Sciences, Technology and the Environment (CEATEC), the Centre for Human and Applied Social Sciences (CCHSA)  and the Centre for Language and Communication (CLC).
Campus II
Campus II is known as the "City of Health", due to the fact that together in one place are the University Hospital and the Centre for Life Sciences Courses (CCV), composed of the Faculties for Biological Sciences, Pharmaceutical Sciences, Nursing, Physiotherapy, Speech Therapy, Medicine, Nutrition, Dentistry, Psychology and Occupational Therapy.
The Celso Pierro Maternity Hospital is a benchmark for Campinas and the region, it has hospital beds available for the use of the oublic Unified Health System (SUS) and for private partnerships and individuals, throughtout the Inpatient Units and the Emergency Department for adults, pediatrics, gynaecology, obstetrics and orthopaedics, as well as adult, pediatrics, neonatal and coronary Intensive Care Units (UTi's).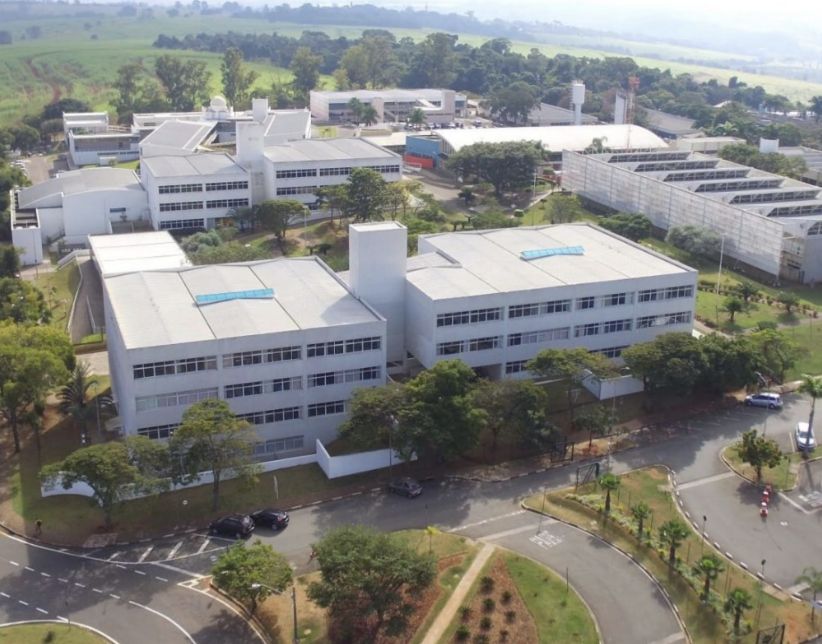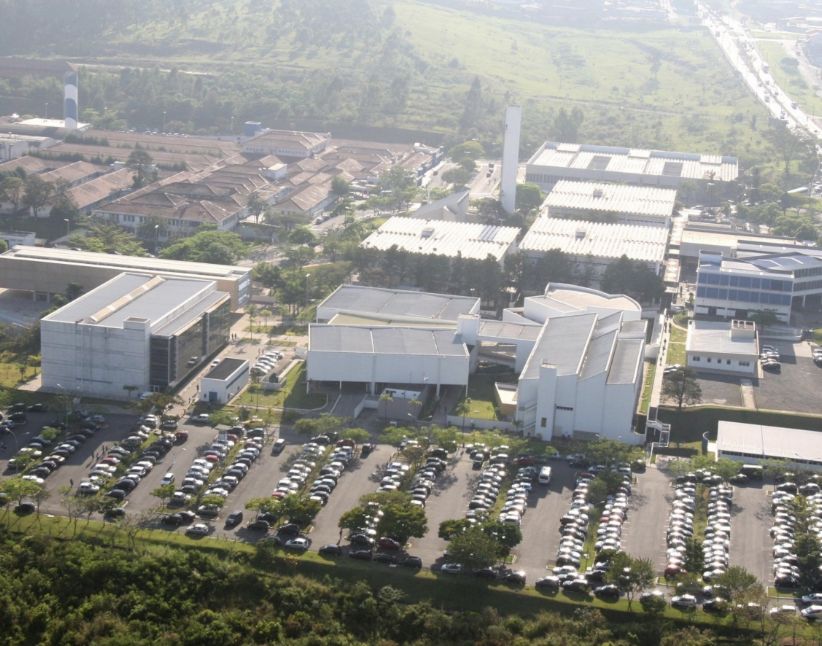 Undergraduate Programs
(available only in portuguese)
Partnership
---
International Agreements / Bilateral Agreements
Argentina
Universidad Del Salvador
Universidad Tecnologica Nacional
Universidad Nacional de Mar del Plata
Universidad Nacional de Villa María
Australia
University of Wollongong
Australian Catholic University
Belgium
Universiteit Hasselt
Brazil
Universidade Católica de Santos
Universidade Católica de Pernambuco
Instituto Educacional Piracicabano
Instituto Educacional Matogrossense IEMAT (UNIVAG)
Cabo Verde
Universidade Jean Piaget
Canada
Mount Royal University
University of Victoria
Université du Quebéc à Chicoutimi
Chile
Universidad Mayor
Universidad de Valparaíso
Universidad Católica Cardenal Raúl Silva Henriquez
Universidad Católica de Temuco
Universidad Técnica Federico Santa María
Universidad Central
Universidad Católica del Maule
Colombia
Corporación Universitaria Minuto de Dios
Universidad de San Buenaventura
Pontifícia Universidad Javeriana
Fundación Universitaria Juan de Castellanos
Universidad Santo Tomás
Fundación Universitária Luis Amigó
Universidad del Rosario
Fundación Universitária Konrad Lorenz
Universidad Antonio Nariño
Universidad Católica de Manizales
Universidad El Bosque
South Korea
Woosong University
Hanyang University
Spain
Universidad Católica San Antonio de Murcia
Universidad de Sevilla
Universidad Miguel Hernández de Elche
Universidad de Jaén
Universidad de Salamanca
Universidad Pontifícia de Comillas
France
Ecole Superiéure D´art de Grenoble
Conservatoire National des Arts et Metiers
Institut Catholique de Toulouse
Université Jean Moulin Lyon 3
Institut Catholique d'Études Supérieures
École Nationale Superiéure d´Architecture de Grenoble
Netherlands
Saxion University
Ireland
Italy
Universitá degli studi di Tor Vergata
Universitá di Pisa
Politecnico di Milano
Universitá degli studi di Cagliari
Campus Magnolie
Mexico
Universidad de Monterrey
Universidad Marista de Mérida
Universidad Anáhuac (México Norte)
Mozambique
Universidade Católica de Moçambique
Nicaragua
Universidad Católica Redemptoris Mater
Peru
Universidad de Piura
Universidad Católica de Santo Toribio Mogrovejo
Pontifícia Universidad Católica del Perú
Poland
Bialystok University of Technology
Portugal
Instituto Politécnico de Portalegre
Universidade de Évora
Universidade Nova de Lisboa
Universidade de Algarve
Universidade de Coimbra
Universidade Técnica de Lisboa
Universidade de Aveiro
Universidade de Lisboa
Universidade Católica Portuguesa
Universidade do Minho
Instituto Superior de Entre Douro e Vouga
Instituto Politécnico de Tomar
Instituto Politécnico de Bragança
Instituto Politécnico de Santarém
Universidade Europeia
Instituto Politécnico de Administração e Marketing
Escola Superior de Enfermagem de Coimbra
Universidade Fernando Pessoa
Escola Superior de Enfermagem de Coimbra
Universidade do Porto
Universidade Autônoma de Lisboa
Instituto Politécnico de Viseu
Dominican Republic
Pontifícia Universidad Católica Madre y Maestra
Uruguay
Universidad de la República
Centro Latino Americano de Economia Humana
Other Agreements
Programa Estudante Convênio de Graduação (PEC-G)
International Federation of Medical StudentsAssociation(IFMSA)
Rotary Club de Campinas (RCC)
Spanish Agency for International Cooperation
Organization of American States (OAS)
U. S General Consulate in Sao Paulo